Guinness are well-known for their inspiring adverts, and their latest campaign is no different.
Restrictions are easing across Ireland and life is slowly getting back to normal. With that, the new Guinness ad has made us so excited for pubs reopening.
The creative team behind Ireland's iconic 'black stuff' are well-known for their imaginative and inspiring adverts. And their latest creation is no exception.
Welcome back – a warm Irish welcome
The brand new Guinness ad shows a multitude of everyday items and scenes. These include a snow-covered bin, a pair of socks hanging out to dry, and a half-painted garage door.
What you will notice, however, is that each of these everyday scenes bears a striking resemblance to a creamy pint of Guinness.
The contrast of black and white in each of these everyday scenes is reminiscent of a freshly poured pint of the black stuff topped with its signature frothy, white head.
Better days to come – a poignant reminder of life before lockdown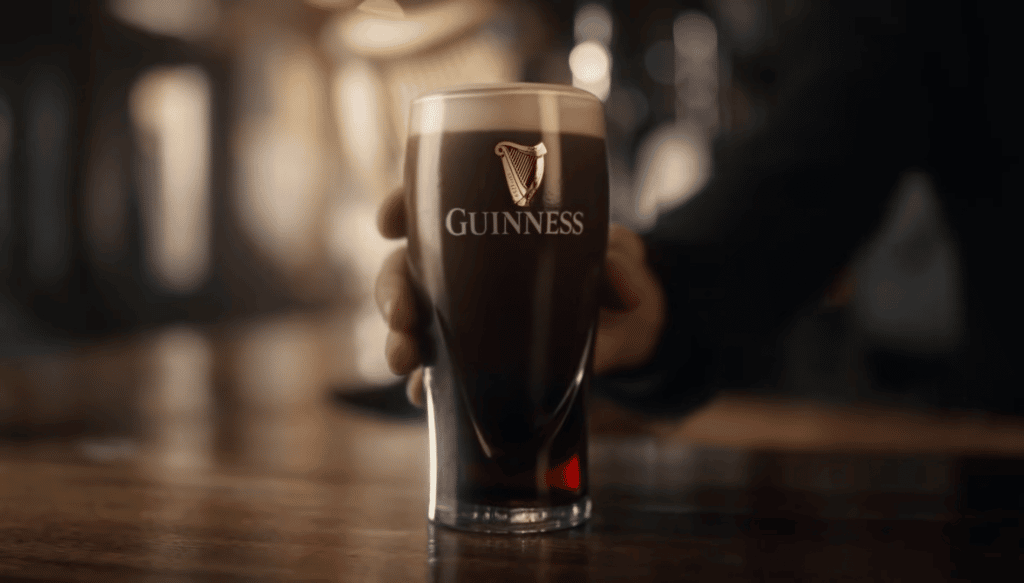 Backed by a Jack Savoretti rendition of 'Always on my Mind', the new Guinness ad evokes the feelings of many across Ireland. We just can't wait to get back to the pub.
The #LooksLikeGuinness campaign advert closes out with a group of friends sharing good times. We see them have a laugh over pints in a traditional-looking wood-panelled Irish pub.
The ad ends a text overlay reading, "Good things come to those who wait," before the screen turns to black. Guinness has got us all so excited to return to the pubs as soon as possible.
Supporting Irish pubs – a hard year for hospitality
Before the new Guinness ad ends, a notice shows on-screen reading, "Guinness has pledged £30 million to support pubs."
After a hard year for the hospitality industry across Ireland and around the world, people can't wait to get out and support their local pubs and restaurants.
With the gradual easing of restrictions across the U.K. and Ireland, pubs are allowed to reopen at a staggered throughout May and June.
To prepare for the grand reopening, Guinness sent out teams of quality control experts to clean over 200,000 draft lines in 50,000 establishments throughout April.
Restrictions in Ireland – when are the pubs reopening?
A decision on the return of indoor dining across Ireland is expected to be reached by the end of May.
Last week, Tanaiste Leo Varadkar suggested that indoor dining in Ireland could return as soon as July.
He said that looking at the vaccine rollout in countries such as the U.K. has made him hopeful for the phased return of normality across Ireland.
He said, "That makes me really hopeful to say that we will be allowed to do outdoors in June and indoors in July. In fact, I'd even dare to put money on it at this stage."
In Ireland, the current roadmap is set to see the return of outdoor dining by 7 June. This will be limited to groups of six people maximum.
Watch the new Guinness ad here: