NI actor Fra Fee is to star as the villain in the new Marvel series, with the County Tyrone man set to join some of Holywood's A-List actors in this action-packed film.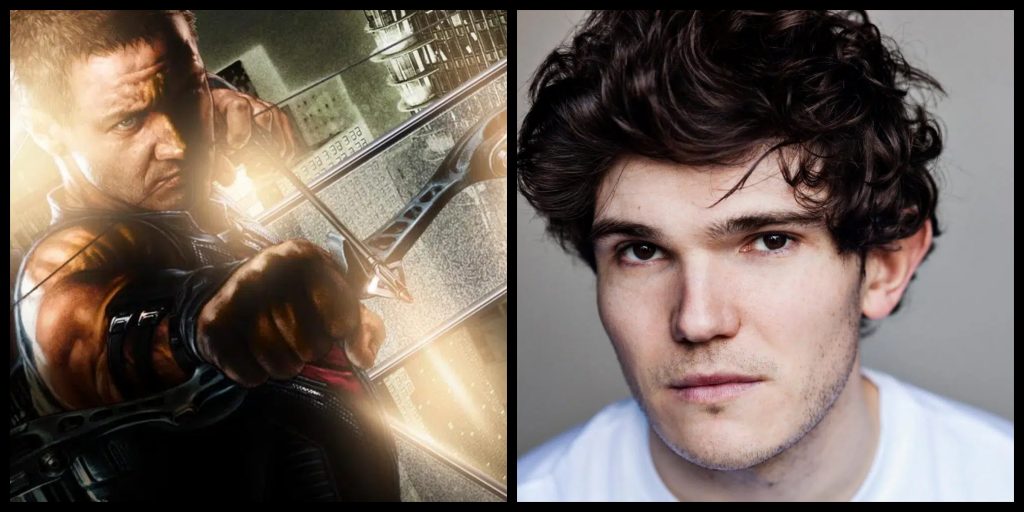 Dungannon-born Fra Fee is reaching new heights in his career, with the budding actor set to appear in the much-anticipated upcoming Marvel series Hawkeye next month.
Hawkeye is a spin-off from the beloved Avengers film series. It's the fifth Marvel Cinematic Universe (MCU) film to be released this year, and certainly lined up to be one of the best of 2021.
Set amongst the stars – Hawkeye's impressive cast
In the series, Jeremy Renner is set to return as Clint Barton, a top-class and skilled marksman who has developed to become one of the most integral members of the world-saving Avengers team.
A well as Renner, the Northern Irish actor will star alongside Florence Pugh and Hailee Steinfield. Nestled among a star-studded cast in the six-episode series, Fee is set for stardom. However, Fee isn't new to the big screen.
From Cinderella to Marvel – Fee's budding acting career
Fra Fee is perhaps best recognised for his role as Courfeyrac in the 2012 film adaption of Les Miserables, one of the world's most popular musicals set in 19th century France.
However, it's clear that he's bursting onto the scene with a vengeance, also appearing in the most recent live-action adaption of Cinderella starring Camila Cabello, as well as the popular Boys From The County Hell, Pixie, and Animals.
The Northern Irish actor is set to star as villain Kazi in Hawkeye.
NI actor's Marvel debut – Fra Fee as the next MCU villain
The NI actor's role as Kazi in the much-anticipated new Marvel series is set to be his biggest to date.
According to ScreenRant, it's reported that Fra Fee's will star as "brutal polish mercenary Kazimierz "Kazi" Kazimierczak", also known as The Clown.
"A violent criminal with a troubled past, Kazi has previously crossed paths with Hawkeye in the comics with disastrous results."
A turn in his career – Much anticipation for Fee's role
For Fra Fee, the NI actor is seeing a turn in his career with this striking role in the upcoming series. Marvel fans are fascinated by how Fee will portray The Clown in Hawkeye.
The upcoming Marvel film has fans also excited as it's set to introduce deaf superhero Maya Lopez, known as Echo. She is expected to receive her own spin-off series.
What's next – when and where to watch
The trailer for Hawkeye aired on ABC this week. At the 11 second mark, fans can easily get a glimpse of the Northern Irish actor in the new Marvel series.
Hawkeye is scheduled to premiere on November 24 on Disney+. You can watch the official trailer here: