You may think you have it all ahead of you as the clock ticks beyond year 30. Think again, as we at Meanwhile have compiled a list of ten things no-one told you about men reaching 30.
A wise and ancient Chinese philosopher once said "old age is like underwear — it creeps up on you." In this article, we tell you the ten things that no one else will dare to about what happens when you reach thirty.
1. The body doesn't stop; it just takes longer to get it started in the mornings.
Unfortunately, it's true; and it is the small things that you notice first. You get out of bed, use the loo and remember that you have used it twice already during the night.
"This is becoming a habit," you think to yourself, "this waking up at an ungodly hour just to pee." In the mornings you find that your back hurts as you search for your shoes.
As you look in the mirror while shaving you notice that the hairline really is receding and your sideburns are flecked with a 'distinguished' grey.
2. Lads be careful out there
OK! You used to go clubbing and let's be honest here, the main aim was to go and 'get the leg over'. They were the great days. A few pints — pick up a good-looking chick, back to her place, wham-bam and thank you mam, then you were out of there with the usual promise to 'talk later'.
A promise never really kept and again, to be honest, she really didn't expect you to keep it. Ah, the freedom of it all. Now that's all changed, but now the women of that certain age that you casually meet have their biological clocks in over-drive.
They're expecting silly things like 'lasting relationships' and they skilfully and cunningly set their traps. Yes, lads, face it; they have their agendas, so be careful out there!
3. It takes a whole night to do what you used to be able to do all night
Remember when you were in your twenties, you used to be able to partake in the auld 'horizontal jogging' all night long.
Well, get used to it lads, exactly as the bell tolls midnight on the night of your thirtieth birthday it's going to take you all night just to manage it once. Then all you want to do is turn over finish your hot milk and doze.
4. If you're married your wife begins to resemble your mother-in-law
Yes, it's true. Assuming your wife, if you're 'fortunate' enough to have one, is roughly your own age, you will notice that she becomes to look, sound, and behave like her mother. Women have a shorter shelf-life than men.
5. Suddenly you start taking an interest in interest rates
In your twenties, you honestly don't give a damn about your finances. But as soon as you hit thirty you worry about pensions and mortgage interest rates and all that sort of serious stuff. Ah well, that's life.
6. You begin to study your hairbrush
Many men in their thirties begin to lose their hair — women don't 'cos God wanted to compensate them for not being as smart as men.
But anyway, you will notice first thing on the morning of your thirtieth birthday that few more extra stray hairs in your hairbrush after brushing. Conversely, you will also notice that your ears have suddenly begun to sprout hair.
7. You discover what a child seat is
Yeah, as I said if you are a victim of a long-term relationship, especially with a lady also in her thirties, you are going to notice them dropping hints about selling the sports coupe and "perhaps thinking about a family saloon."
8. You begin to think golf might be a nice pastime
Oh, the days of two or three training nights a week down at the club with the lads are fading away. You can forget about playing football at weekends. The body is beginning to resent the effort. Yeah, golf might be a safer option.
9. Cops really do look younger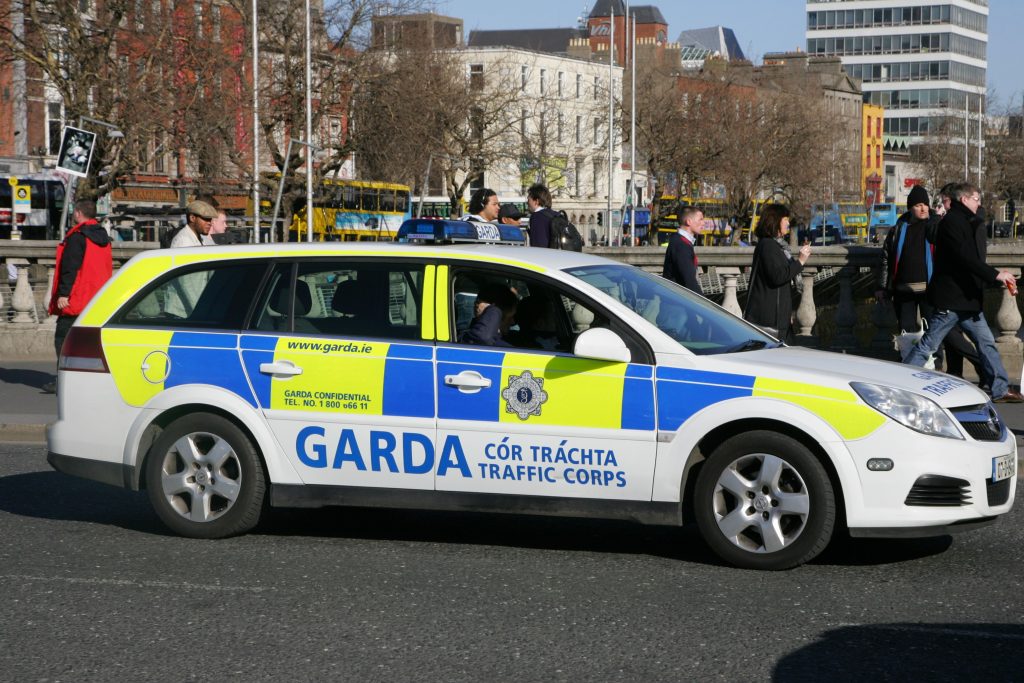 When you were twenty-something and got pulled over by a cop for speeding or something equally as silly as tax or tyres, it was easy to respect a lawman older than you.
Ok, now that you're thirty you find that apart from becoming a law-abiding citizen with up-to-date car tax, all the cops that do stop you are a lot younger than you and start calling you sir.
10. Career means everything
Remember the days when you were in your twenties and, to be honest again, you didn't give a damn if you annoyed your boss. I mean you could always just tell him where to stick his urgently needed report and walk.
Well now you can't. Suddenly you've become aware of grown-up things like bonuses, health plans, and those bloody mortgage payments.
Anyway, there you have it, ten things to think about when reaching the big third decade. Remember, if you are approaching that time of life and people are telling you that "really it's not that bad," don't believe them.