It's almost 100 years since Michael Collins was assassinated. Here, we take a quick look over his remarkable life.
On the 22 August 1922, 98 years ago from today, Irish revolutionary and leader Michael Collins was shot and killed in his home county of Cork, aged only 31, an event that rocked the country and changed the course of Ireland's troubled journey.
There are varying opinions of Collins throughout Irish society, both of which have their merits. But what cannot be disputed is the massive role that he played in Ireland's history. He was, after all, nicknamed 'The Big Fellow'.
For such a young man, Collins had accomplished so much. He had participated in the 1916 Easter Rising, before playing a key role in the War of Independence; he was Minister of Finance and Director of Intelligence, among a litany of other key roles.
After the IRA had forced the British into negotiations, Collins was a reluctant plenipotentiary to the Treaty talks, but ultimately he was a signatory to, and advocate of, the Anglo-Irish Treaty.
Irish society was thus divided, and Collins saw himself become Chairman of the new Free State Government. However, the Corkman could not heal the wounds that were borne from Ireland's split; rather, he was to become the civil war's most high-profile victim.
Here we take the short journey that culminated in the untimely death of one of Ireland's most charismatic characters, and we are left asking; what could have been had Michael Collins lived on?
Early life – the forging of an Irish revolutionary
Michael Collins was born 16 October 1890 near Clonakilty in County Cork, and upon his birth his father proclaimed "He will do great things for Ireland," and how prophetic that statement turned out to be.
At the young age of 15, Collins headed across the water to London with his sister Hannie, where he worked as a boy clerk in the Post Office Savings House at Blythe House, before working for Horne and Company, a stockbroker firm.
However, he was soon to answer Ireland's call. Collins had joined London GAA and it was here that he met Sam Maguire, who introduced the youngster to the Irish Republican Brotherhood (IRB). It wasn't long before Collins was back in Ireland partaking in the most significant rebellion in Irish history.
1916 Easter Rising – taking part in Ireland's most important rebellion
Collins' trajectory had taken him from one capital to another, and in Dublin he was stationed in the famous GPO on O'Connell Street (then Sackville Street) where he was an aide to Joseph Plunkett.
Collins was initially a financial advisor to Plunkett's father and he had been involved in the preparation of arms and drilling of troops before the commencement of the Rising. He was alongisde Pearse and Connolly, and he later said Connolly was a man he would follow over Pearse.
Despite not being a key figure in the Rising, Collins was nonetheless arrested and subsequently sent to Frongoch prison in Wales. Collins had escaped possible execution with his trademark ingenuity by jumping lines whilst in Dublin. It was in Frongoch that Collins started to recruit for the IRB and sow the seeds for the impending war back home.
The War of Independence – where Collins made his mark
The War of Independence is where Michael Collins truly established himself as a leader. He was a TD in the First Dáil and as Minister for Finance, Collins orchestrated the National Loan that helped fund the revolution, and his Ministry ran efficiently due to his outstanding administrative skills.
Collins was also Director of Intelligence, and it was here that he masterminded his war strategy. Collins realised that the police were the eyes and ears of the British establishment in Ireland, and he proceed to blind and deafen them, and he even spent a full night in a police evidence room without being captured.
He recruited spies from the police and set up the infamous 'Squad', a group of dedicated hitmen who were involved only in assassinations of British agents and informants, including spies sent to infiltrate Collins and the Irish republican movement.
The British offered £10,000 for information leading to Collins' capture or death, such was the magnitude of the effect on the war. On top of aforementioned duties, he helped organised the IRA, led the IRB and arranged arms-smuggling operations.
'I've signed my death warrant'  – the signing of the Treaty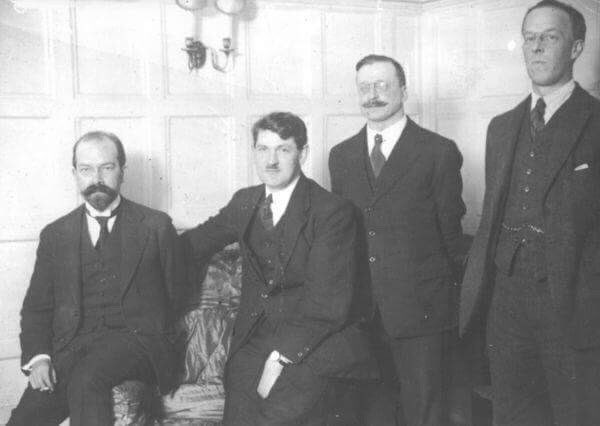 Following a truce in July 1921 which ceased hostilities between the IRA and the British, official negotiations were eventually arranged to take place between the two sides which were to culminate in the signing of the Anglo-Irish Treaty in December 1921.
Collins was reluctant to take part but eventually travelled to London for the negotiations. While the Treaty didn't provide for a united Ireland (this was a fact already established by de Valera earlier in the year), it, in Collins' own words, provided the "freedom to achieve freedom", but the headlined quote shows Collins knew all too well his fate.
The assassination of Michael Collins – a victim of the Irish Civil War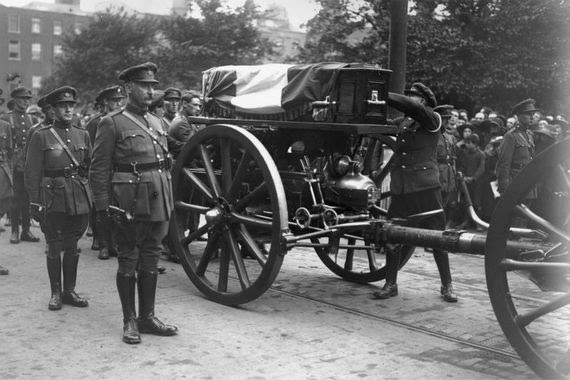 The Treaty had fatally split the Republican movement, and this was expressed first in the fierce 'Dáil Debates', and then violently in the Civil War. The majority of the Dáil and then the Irish people in an election supported the Treaty, and so the Free State government was formed, with Collins soon at its head.
Not long after the death of Arthur Griffith, Collins himself was ambushed by Anti-Treaty forces at Beal na Blath in County Cork, where he was shot and killed. Collins was only 31 at the time.
And as we reflect on this event almost a century in the past, we are still left to ponder – what would have happened had Michael Collins not been ambushed, not been shot and not been killed that day?
He was a fervent believer in Irish unity, and actively sought an end to partition, where he supported the IRA in the North. While we can't say for sure what effect he would have had on the infant Northern state, it can be said with some certainly that he would have tried to do more about it than any of his successors.
While his history lasts only 31 years and so it is easy to be more favourable, the life of The Big Fellow cannot be underestimated 98 years later, for he was an Easter Rising participant, an IRA and IRB man, an administrative genius, head of Finance and Intelligence, and "the man who won the war" according to the late Arthur Griffiths.