We've had the best Irish male dog names, so now let's take a look at the top ten Irish female dog names.
Whether you have just gotten a new female puppy or know someone who has welcomed one into their home, and a name still hasn't been decided, then here are the best Irish female dog names.
Even if you don't have a dog but want to get that inspiration for the day you do, this will hopefully help you find the perfect future dog name.
There are plenty of male and unisex Irish dog names out there, but let's put the focus on the female Irish dog names for now. Believe us when we say there are some really great ones here!
10. Kerry – just like the county
The first pick on our list of Irish female dog names is Kerry.
You guessed it, just like the county in Ireland, County Kerry. This name in Irish means 'dark princess' and would be the perfect match for a black or dark brown female dog.
9. Cailin – meaning 'girl' in Irish
Also spelt Colleen, the Irish name Cailin means girl and is a very popular name with female children. So we think it is also a unique name for your female puppy.
We can only see this name getting more and more popular as the years go on!
8. Maureen – meaning 'star of the sea'
Meaning 'star of the sea', this is the best Irish female dog name if you have a pup that just cannot stay away from the water.
Perfect for Labradors in particular, who even have webbed paws to enable them to swim better. The true waterdog!
7. Fiona – meaning 'fair-haired'
Just like the male name Fionn, this female name means 'pale' or 'fair-haired', so it is perfectly suited to your lighter coloured fur babies.
Even if you don't have a light coloured dog, but you love the name, there is no reason you cannot use it; after all, it suits all types of dog.
6. Dorotea – for your little gift
Meaning 'gift', we think this is just a lovely name for a small and cute dog.
Of course, it could be suited to any dog, who is the gift in your life but doesn't Dorotea have a pretty adorable ring to it
5. Clare – just like County Clare
Yes, another county name: Clare. Also spelt Claire, this is a popular name for female dogs. We think that Clare and Kerry would make a great pairing for two female dogs, perhaps sisters.
They say that dogs respond easier to words with one syllable, so Clare would be the perfect choice when it comes to Irish female dog names.
4. Cait – the Irish for Kate
We think this name is so pure and innocent and could be suited to a laidback, relaxed kind of female dog.
The Irish name Cait is pronounced like 'Cawtch'.
3. Keira – meaning 'dark' or 'black'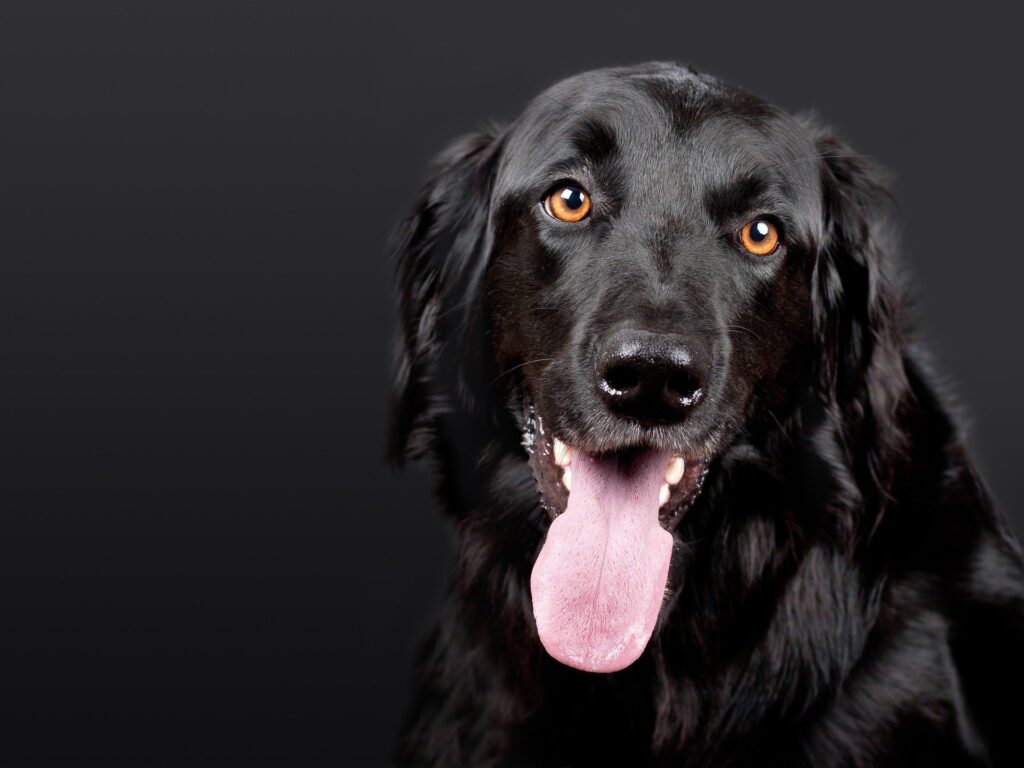 This is an Irish name ideal for the black or dark-haired female dog in your life. Keira is a very strong name and fits female dogs rather well, we think, especially those with a feisty, independent nature.
2. Cara – meaning 'friend'
We just love this name, mainly because of its meaning.
We all know that dogs make amazing, loyal friends who love us unconditionally, so why not give them a name that shows this? Mo Chara in Irish means 'my friend', hence where the name Cara originates from.
1. Roisin – meaning 'little rose'
Roisin is such a great choice when it comes to Irish female dog names. We think it's very feminine, just like a rose, so it would be ideally suited to a dog that is somewhat of a girly girl.
There are many great Irish female dog names here, and we can only imagine that you are torn between a few of them, and we don't blame you.
Many of these names are unique for dogs, and that's why we love them, but we can't guarantee that when you are standing at the dog park yelling 'Claire' or 'Eileen', you won't have many heads turning to see who's calling them.
We believe that when you have a dog, it is part of the family, so why not give it a real Irish female name when they are as epic as these ones in the top ten Irish female dog names list?